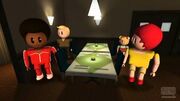 Uh-oh! Messes and Muddles! is the seventh VHS of the VHS Collection. It is also the seventh VHS of Teletubbies Xtranormal.
Uh-oh! Messes and Muddles!

VHS Collection

07

VHS

7

Magical Event

Magic House

Preceded by

Followed by
Plot
The Teletubbies left their beds in a mess, the Tubby Custard machine in a mess and the Tubby table in a mess. Then, they do a twisty dance. Then, they watch some children painting with their hands and feet. Then, a ball of string appears in Teletubbyland and Tinky-Winky and Laa-Laa pulled the string. Then, Dipsy spills Tubby Custard all over his Tubby seat. Then, the Teletubbies watch children making bubble pictures. Then, a little puffy cloud floats inside the Tubbytronic Superdome. Finally, they watch the Magic House before Tubby Bye-bye.
Cast
Gerhardt - Tinky-Winky
Carter - Dipsy
Felicity - Laa-Laa
Ruby - Po, Little Girl (TV Events), Flowers
Pablo - Noo-Noo
Wendell - Narrator
Jet - Voice Trumpet (Male)
Halfpound - Little Boy (TV Events), Puppet (Magical Event)
Trivia
This is the first appearance of the Magic House in the VHS.
Gallery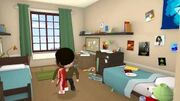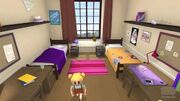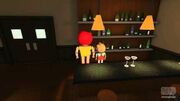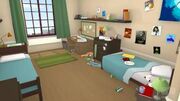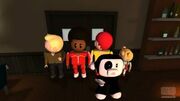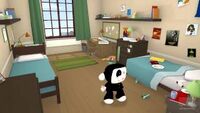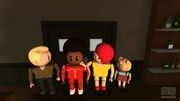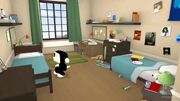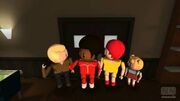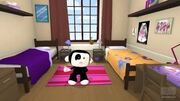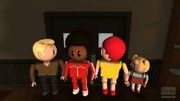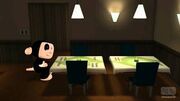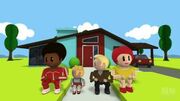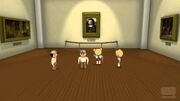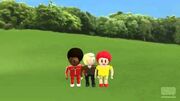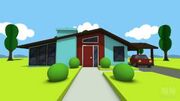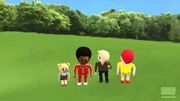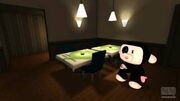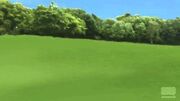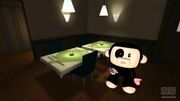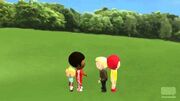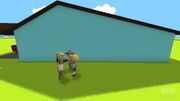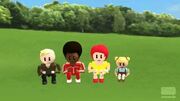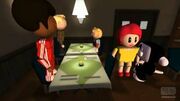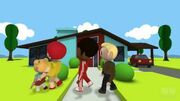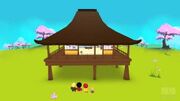 Watch